Discover more from European Straits
The Entrepreneurial Age, viewed from Europe
Over 10,000 subscribers
Investing During a Crisis
European Straits | Friday Reads
Hi, it's Nicolas from The Family. Here's the second Friday Reads edition, focused on investing in a time of crisis and fighting COVID-19.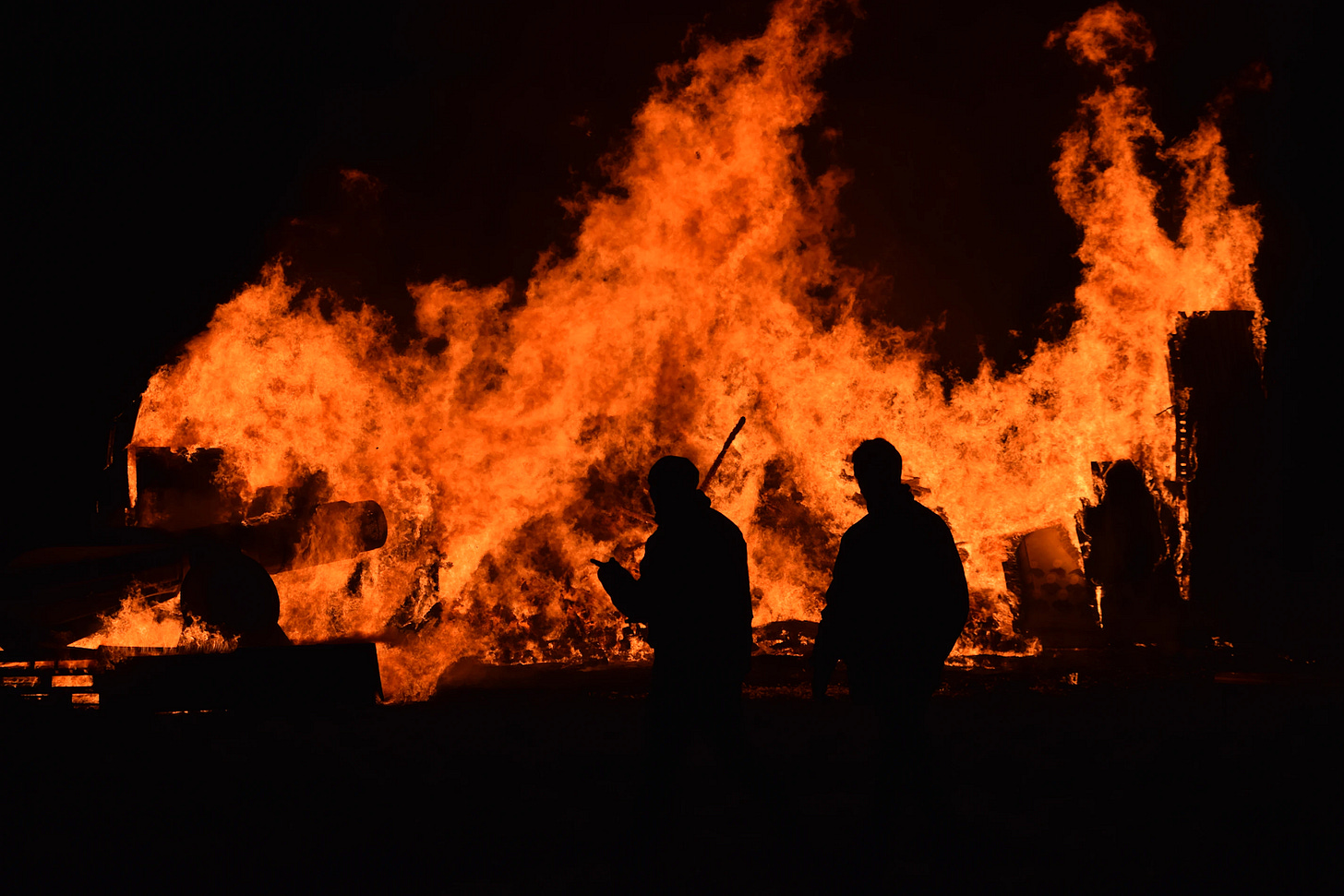 This is an edition of my newsletter European Straits accessible only to paid subscribers. If you've been forwarded it, you can subscribe so as not to miss the next ones.
The goal of this Friday Reads edition is to furnish  ammunition that will let you dig deeper on whatever topics pique your interest 👇

This section is dedicated to sharing frameworks for investors deploying capital in tech startups.
So, I'm not breaking any news here: We're in a serious crisis. COVID-19 has now been declared a pandemic; Saudi Arabia and Russia started an oil pricing war; Trump made a disastrous speech on TV. Now markets are in turmoil and we may be entering a new phase of deep economic crisis—and as usual, it won't be contained to the financial system, but will affect real people.
Because they have such a particular mindset, investors interested in startups tend to rejoice at such circumstances. "Never let a good crisis go to waste" is what a venture capitalist friend emailed me today, and I agree. Indeed, there's this idea that a crisis and its aftermath give birth to the most successful companies of the next decade. As I wrote in my book Hedge: 
The [2008] crisis contributed to boosting a new breed of technology company. Airbnb was first launched in 2008; its early success was due to people having difficulties paying the rent. Uber started operating the following year; it relied on the smartphone as the most convenient device to order a ride, but also on the reserve army of would-be drivers—all those who, for lack of a better job, were ready to go work on the new platforms of the "gig economy".
The reality is that those companies didn't thrive because they were founded in the aftermath of the financial crisis. Rather, they eventually became successful because 1/ they were led by exceptional founders and 2/ their value proposition was tailored to the particular context of the crisis: many people were out of a job, and many more were having trouble paying the rent.
On top of that, another macro-trend made it all possible. The original iPhone was introduced by Steve Jobs on January 9, 2007. Then Apple's App Store launched in July 2008. With this new platform at their disposal, every company and developer in the world had an unprecedented path to distributing their product to a fast-growing segment of users clamoring for convenience.
As the late Clay Christensen explained many times, disruptive innovation comes about not only when a new entrant makes a better, simpler, cheaper value proposition. It also needs that long-term enabler—that is, a new high-technology core that emerges and radically changes the equation, enabling new entrants to challenge the status quo. In 2008, it was the App Store. 
There's another category of examples that investors eager to survive a crisis must keep in mind: the companies that were already operating before the crisis, but that then go on to survive it, eventually benefiting (and thriving) from the field being entirely cleared out.
Google is an interesting example of that. It began in January 1996 as a research project by Larry Page and Sergey Brin, and was incorporated on September 4, 1998—operating from the garage of Susan Wojcicki, now the CEO of YouTube. Then Google raised a lot of money (by the standards of the day): $100k from Andy Bechtolsheim in 1998, then around $1M from various angel investors (incl. Jeff Bezos) in 1999. Then it raised a $25M round with Kleiner Perkins and Sequoia Capital in June 1999.
And so Google was lucky enough to have LOTS of money in the bank when the dot-com bubble burst in March 2000. It provided them with enough runway to keep on searching for a business model, which they eventually found in 2002, the year when they first implemented the sponsored search auction system (which became Google AdWords).
Another interesting example is Amazon. As I wrote in my (long) 2016 piece 11 Notes on Amazon, the Amazon we know now is very different from what it was back in the 1990s. Today, it's one of the most impressive tech companies on Earth, founded by the richest man alive. But back in the 1990s it was just a retailer trying to switch its business to an online distribution channel. Like every retailer, it was subject to a double curse: very low margins and constantly increasing competitive pressure—which was only greater because online sales came with almost no barrier to entry.
The situation was dire, and it could easily be seen by looking at Amazon's accounts (remember that it went public in 1997, only three years after being founded). When the dot-com bubble burst in 2000, Amazon had never turned a profit, and it had burnt more than $3B in less than 6 years of existence. In short, it was almost wiped out when the music stopped.
But two things saved Amazon:
Both of these examples—Google and Amazon—are outliers and rather old. What all investors need to realize is that right now some ecosystems in the world (let's say that is Silicon Valley, China, Israel, and maybe London) have managed to concentrate enough capital so that they can keep funding startups even in a time of crisis.
This was perfectly summarized in this discussion between Union Square Ventures' Fred Wilson and my friend Carlota Perez: basically Fred explains to Carlota that her book is what convinced him and Brad Burnham to raise a fund back in 2002 when everyone else thought that venture capital was a thing of the past. When everyone else is retreating, that is when you should invest.
About that, here's another quote from Hedge:
What matters is not what happens during bubbles, but what comes next. The price to pay for widespread instability is that some investors regularly lose money because they didn't pick the winner. In this context, the stakes are clear. It's critical that impoverished investors are able to rebound throughout the booms and busts of an economy driven by increasing returns to scale. 

This is precisely what makes the strength of an ecosystem such as Silicon Valley. After the dot-com bubble burst, most in the Bay Area chose resilience and continued to found startups, to invest in them, and to seek jobs in the tech industry. Meanwhile, other parts of the world were traumatized and relinquished all interest in the nascent digital economy. That post-bubble behavior explains most of Silicon Valley's competitive edge over other ecosystems.
Are there lessons that investors can draw as we're about to enter a similarly turbulent period? I think so, and here is my shortlist of key ideas to keep in mind when considering an investment:
Here's an additional reading list to help you assess the current investment context:

This Wednesday, the free edition of European Straits was dedicated to waging a war against COVID-19: What If We're at War? Here's a reading list if you want to go further.
History and pandemics in general:
China:
Other Asian countries:
The US:
Italy:
The world:
Responding to COVID-19 in general:
From Normandy, France 🇫🇷
Nicolas