Discover more from European Straits
The Entrepreneurial Age, viewed from Europe
Over 10,000 subscribers
Principles for Capital Allocation
European Straits | Work in Progress
Hi, it's Nicolas from The Family. This Work in Progress edition discusses how to allocate capital if you have to optimize for low margins in our transitioning economy.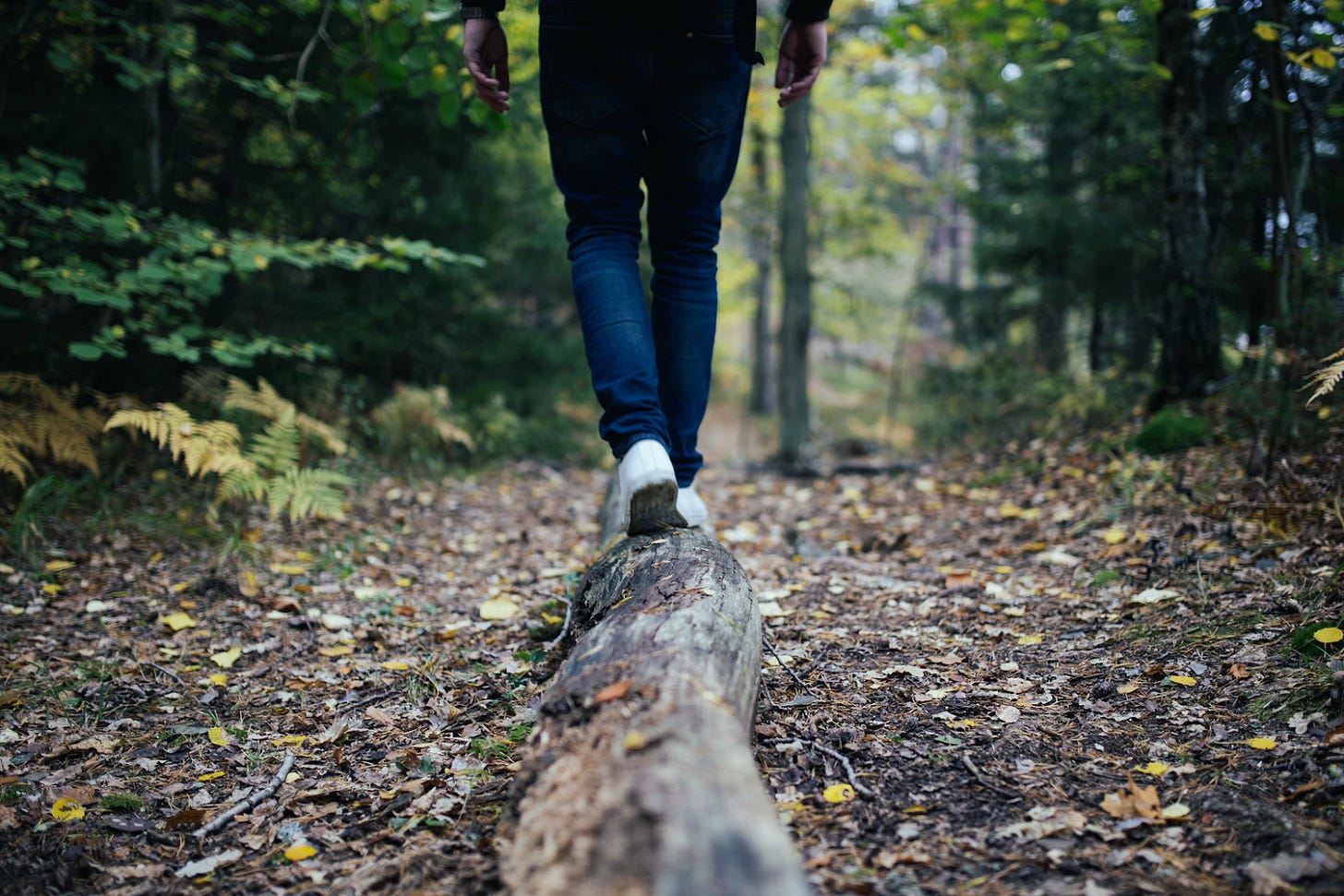 This is an edition of my newsletter European Straits accessible only to paid subscribers. The goal of the Friday Reads is to furnish ammunition to investors and financiers that will let them dig deeper on whatever topics pique their interest.
Today, I'm following a suggestion by my colleague Balthazar de Lavergne and focusing on a simple question: How should one allocate capital in low-margin businesses? This is round 1 in a series of posts related to capital allocation in general (which I plan to turn into a handbook—if there's interest 😉) 👇

1/ Something that we see over and over at The Family are the difficulties that some of our portfolio companies have when investors find their margins to be too low. Investors are usually ready to deploy capital in tech startups because they expect the business to grow exponentially, eventually reaching high margins once it reaches a large scale. Here's Stratechery's Ben Thompson in an update earlier this week:
Software has significant capital costs, and mostly zero marginal costs, which means there is a big need for up-front investment combined with unlimited upside.
What we see are many businesses with margins that are indeed low. But this is usually a feature of the industry the startup is trying to enter, and the business's fundamentals can be quite strong with a clear path to generating profits in the future. Let's dive a bit into what investors should pay attention to when analyzing a low-margin business's financial model: namely, free cash flow and how to allocate it.
2/ To frame the discussion, let me quote an old blog post of mine about the importance of free cash flow as opposed to profits:
A key feature of Amazon's business model is how it uses its cash flow to finance its radical innovation, which in turn enables Amazon to keep on growing and to generate even more cash flow…

How can Amazon generate such a high level of cash flow? Well, it's because of their negative cash conversion cycle and their impressive growth. And won't Amazon be forced to slow its growth at some point? Well, maybe, but it will be a mortal danger for a company that literally feeds on growth.

Cash flow numbers mean a lot in the digital economy because they reveal the capacity of a tech company to finance the continuous reinvention of its business model and thus signal what really counts in this new world: perpetual growth. High-rate growth is a permanent feature of tech companies' business model.

We've been taught to think that corporations last forever—even if they never actually did. In the [Entrepreneurial Age], we have to accept that corporations are indeed mortal, and that the key to any tech company's survival is growth fueled by radical innovation and cash flow. 
3/ As you can see, the main idea here is that free cash flow can keep on growing, even if margins are thin (even negative), only as long as the business itself is growing. From an investor's perspective, this raises two critical questions:
4/ The first question is why investors interested in tech companies are so obsessed with the size of the market. You need a large market to cross that threshold beyond which you can have economies of scale (either supply-side or demand-side).
Unfortunately, it's likely that the COVID-19 crisis will accelerate the transition to a more fragmented world, in which only a few markets (mainly the US and China, and to a lesser extent India) will have the size that tech startups in most industries need to reach a scale large enough to generate high margins.
But what about all other markets, including Europe (due to its fragmentation) and Africa (same) that don't have that kind of scale? How should capital be allocated when a business isn't operating on a market as large as the US, China or India?
5/ The answer is that the free cash flow derived from a low-margin business on a not-so-large market should be reinvested in enlarging the scope of the business so as to increase the margins. Here's what I wrote in 2016 in my 11 Notes on Amazon:
Without Amazon's own inventory (and the cash flow it generates at the expense of suppliers), it would be very difficult to invest in and improve the customer experience, since they would constantly need to raise more cash; and without the marketplace, Amazon would be incapable of maintaining its profits and losses above the waterline. Amazon's own retail business and the marketplace are loosely coupled, complementary businesses that enable sophisticated financial engineering dedicated to growth.
6/ Note, however, that during the first stages of building a tech startup, it is not the founder's job to strategize about long-term capital allocation:
For companies that have not reached that stage, founders shouldn't bother too much with corporate finance, which means that it's the investor's job to ask themselves such questions: Where's the room for additional growth? And if it's not about more market share on a large market, are there opportunities to extend the scope of the business by way of proper capital allocation?
7/ There's something else, however, that an investor certainly can discuss with a founder, and that's the hybrid nature of the business (software/non-software), and the expectations on both sides of the table. Two parameters are especially worth everyone's attention and should be analyzed together: margins and defensibility.
My thesis is that the two are mutually exclusive, meaning some kind of balance needs to be found. Businesses that come with low margins (usually ones that are less about software) are more easily defended, while those that generate high margins (by way of software's characteristic increasing returns to scale), are difficult to defend if growth slows.
In other words, if you're at the software extremity of the spectrum, only fast growth prevents competitors from catching up on you. It's easy to sustain that type of growth if customers keep wanting your product. On the other hand that precious growth can be slowed down, and even abruptly halted, for so many reasons:
8/ To help drive the point home, let me offer a classification of businesses that relies on how capital is distributed between what I call the Southern Side (which is all about software) and the Northern Side (all the rest, starting with having tangible assets on your balance sheet and a large number of employees on your payroll).
Indeed, we've long since entered a world where all businesses are hybrid—part software, part non-software. The whole question is the balance between the two. We can see it as a sliding scale, from Category 1 (no software) to Category 5 (pure software):
9/ Knowing where a business stands on that scale is the most important thing anyone (executives, investors) should have in mind if they want to succeed in the Entrepreneurial Age. There are two fields in particular where a business's positioning between the Northern Side (Category 1) and the Southern Side (Category 5) has profound consequences.
So again, the more scalable, the less defensible: we see it with Uber, which is very scalable, but any stumble is potentially fatal as new competitors (Lyft, Didi, Grab, Ola, Bolt...) engulf the market. Conversely, the less scalable, the more defensible the business: we see it with all the tech entrepreneurs (including Jeff Bezos!) who have painfully discovered that it's impossible to compete with traditional retailers when it comes to selling groceries. Those retailers might suck at software, but their business is still highly defensible because of the importance of tangible assets and employees.
10/ In conclusion, here are the questions that all investors and executives needs to ask themselves when it comes to capital allocation within a low-margin business:
As always, please don't hesitate to reach out if you want to pursue this discussion or if you'd like me to dig deeper into one of the questions above 🤗

This Wednesday, the free weekly edition of European Straits was titled 11 Notes on Y Combinator. 
And here's the related reading list if you want to learn even more about Y Combinator (also make sure to read the chapter dedicated to Y Combinator in Jessica Livingston's Founders at Work):
---
If you've been forwarded this paid edition of European Straits, you can subscribe so as not to miss the next ones.
---
From Normandy, France 🇫🇷
Nicolas