Discover more from European Straits
The Entrepreneurial Age, viewed from Europe
Over 10,000 subscribers
The China Model With Western Characteristics
Today: Gangster capitalism, increasing returns & retail investors, startups & cuisine, work from anywhere.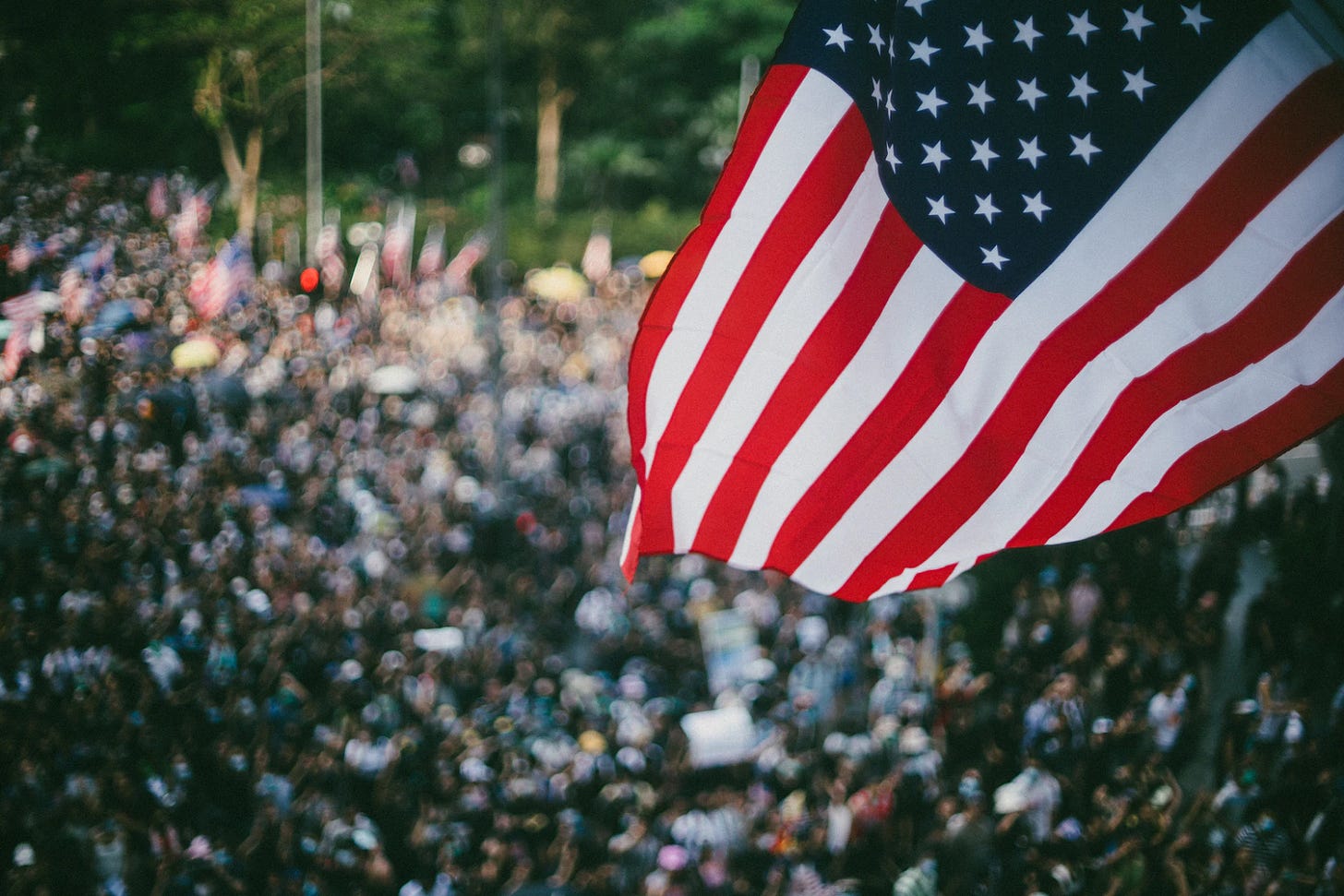 The Agenda 👇

🇺🇸🇨🇳 The TikTok Ban (Cont'd)
The basis for Trump threatening to ban TikTok seems to be a mix of national security concerns (which some have said are legitimate) and Trump thinking that disparaging China and bragging about it is a winning electoral strategy.
Overall, there has been a lot of deal making happening, but in the end the process is rewarding individuals with a personal connection to Trump and a financial relationship with his campaign, including Oracle founder Larry Ellison and Sequoia Capital's Doug Leone, an early financial backer of ByteDance who used the Trump connection to try and salvage his investment.
Perhaps the most shocking feature of the whole episode is how apathetic the US business community has remained in the face of such a degradation of business practices. Apart from rare personalities, most tech people in the US have been hiding behind mundane conversations about the right price for TikTok, how to redeploy a global network over a national cloud architecture, and the new trends in M&A.
⏰ The Entrepreneurial Age: It's Still Day One
Most people in tech know about W. Brian Arthur and his seminal article Increasing Returns and the New World of Business, which was published in 1996. Too many people, however, come out of reading it convinced that the world is strictly divided in two, with companies being subject to diminishing returns in the old world, and companies enjoying increasing returns in the new.
That's too simplistic an interpretation, as I explain in An Important Point About Increasing Returns. It's always been the point of capitalism to pursue increasing returns to scale, from Braudel's "faraway trade" to the Entrepreneurial Age. The reason increasing returns are more visible today is that we're not to the point of exhaustion yet, and most tech companies still have a very long runway ahead of them!
Another sign of our still being at Day One in the shift to the Entrepreneurial Age is how little retail investors have access to all the value created by successful tech companies. In yesterday's edition of European Straits, I share Round 1 of my exploration of the world of retail investors and how they're at a disadvantage when it comes to grabbing returns from tech companies as an asset class: 
In general, there's a high dose of cognitive dissonance between what we're all hearing/reading about equities markets, and what is effectively within our grasp. Because of financial regulations and market imperfections, most investors are effectively cut out of the real game.
🍽 Startup Lessons From the Cooking World
We all love cuisine, don't we? Alas for most French people like me, there's this idea that it's an ancient art set in stone and closed to innovation. In Friday's edition, Three Theses About Cuisine, I make the case that nothing could be further from the truth, using three strong arguments to make my case:
Become a subscriber if you aren't already! 

🚀 Speaking of cuisine influencing tech entrepreneurship, my former colleague Hugo Amsellem and I have had many opportunities to discuss the reverse phenomenon: tech entrepreneurship being an inspiration for people in many other dimensions of the economy—from music to cuisine to travel to writing to small business building to freelance work.
For a few months now, Hugo has been pursuing his work on the "post-permission" world and the passion economy in general. Here's where you can follow him:
😅 I'm still bragging about my best prediction ever: at the end of 2019, I wrote in Sifted that 2020 would be the year of remote working. Well it has been, indeed, even if for reasons I couldn't foresee at the time (I don't think I heard about COVID-19 before the end of January). And we at The Family think that it's here to stay, which is why we're happy to be hosting an event on Sept. 30 dedicated to getting the right mentality and best practices that are going to stay with us, no matter what happens next with COVID-19: Work From Anywhere Summit 👀
💊 Patrick Samy, the founder of Span Health, is one of my favorite portfolio entrepreneurs. Span is about bringing in the best clinicians to help you figure out what works for you from a nutrition and health perspective, and Patrick recently had an inspiring conversation with Gonz Sanchez on the Seedtable Podcast: Patrick Samy from Span – Reinventing Medical Nutrition.
If Silicon Valley companies aren't able to compete in Asia and Africa anymore, it means that Europe becomes even more critical for them as a market. Obama was someone who could vouch for Silicon Valley, and that made a difference because he was so admired and respected here in Europe. But with Trump, it's a whole different story.
All recent editions:
---
European Straits is now a 5-email-a-week product, and from now on all essays are subscriber-only (with rare exceptions). Join us!
---
From Normandy, France 🇫🇷
Nicolas