Discover more from European Straits
The Entrepreneurial Age, viewed from Europe
Over 10,000 subscribers
Thoughts on Value Chains, and Why You Really Need To Get a 'Grip'
European Straits | Work in Progress
Hi, it's Nicolas from The Family. Here are some thoughts expanding on my recent essay on capitalism, for all of you who are interested in corporate strategy.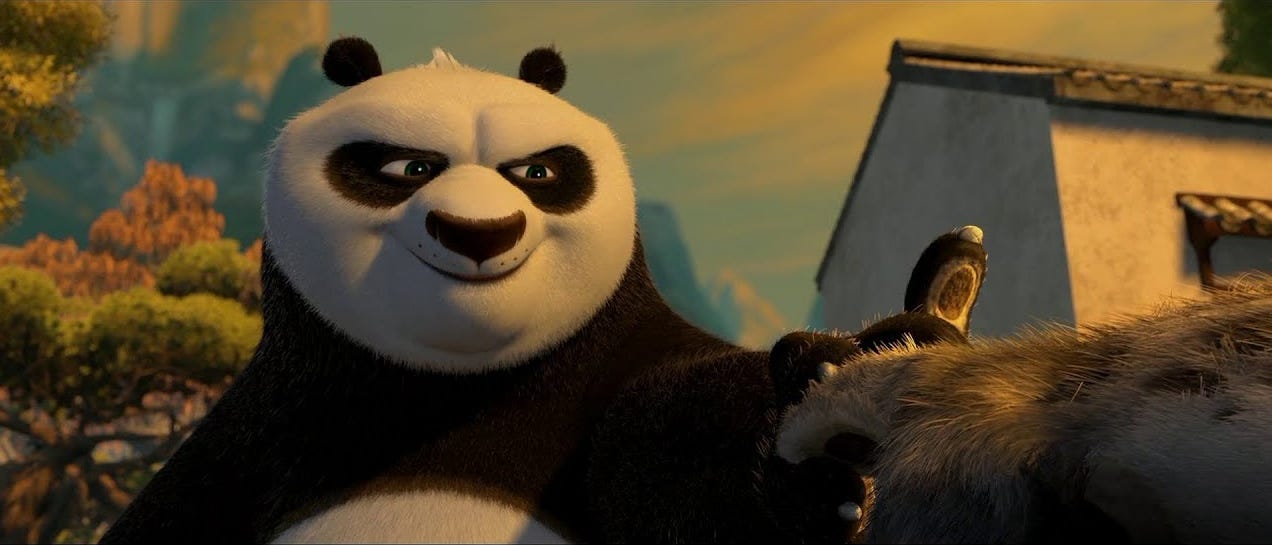 ---
Agnes Callard, a professor at the University of Chicago, recently expressed interest in my expanding on the idea of a 'grip'—"the control over multiple parts of the value chain that eg Amazon has, but Uber lacks". And so here's a first draft. Since I'm still refining my idea and want to expand it further, notably by adding illustrations, it's still part of the "Work in Progress" section of European Straits🤗
---
1/ In my latest piece on capitalism, I explained that there are two keys to succeeding as a capitalist enterprise: you need to pursue increasing returns to scale, and you need a 'grip' on multiple sections of your industry's value chain. Here's the related quote, after which I'll expand a bit on the idea:
The lesson I draw from [McDonald's] is that of the 'grip': every successful enterprise in the history of capitalism has focused on relentlessly pursuing increasing returns to scale, which requires focusing on certain parts of the business, while still maintaining a grip over the rest of their value chain. And how do you get that 'grip'? By operating at least two separate links in the value chain.

For McDonald's, it's the 'system' and real estate. For General Motors, it's the brands and assembling the cars. For a publishing house, it's editing manuscripts and distributing print copies at a large scale. Wherever you find capitalist success, you'll find these two things: increasing returns to scale, and the 'grip'.
2/ First, what's with this idea of an industry value chain? Aren't we supposed to be in a world of platforms rather than pipelines, as once explained by Marshall W. Van Alstyne, Geoffrey G. Parker and Sangeet Paul Choudary? I shared quite a lot on the idea of an industry value chain in my 2016 essay The Fives Stages of Denial:
An industry is that whole set of businesses that work together along an industry-level value chain. They're like gears that fit together perfectly, linked by a common culture and practices developed and optimized over the course of decades.

Each gear on the chain is also related to its own sector: other businesses that perform the same activities and split up the market amongst themselves (enterprise market upstream, consumer market downstream).
3/ Let's have another attempt at defining an industry value chain: it's all the links that separate a job to be done (at the bottom) and the raw resources that you need as an input to do that job (at the top). The value chain is everything that happens in between: raw resources need to be transformed into a finished product, which in turn needs to be moved closer to the end users, and then you need to sell it (and then you might have to provide customer support, depending on the nature of the product).
4/ The top-to-bottom analysis of a value chain suggests it's a top-to-bottom sequence. But it actually depends on what business you're in:
5/ An industry's value chain is in a permanent state of imbalance. The different links (which are effectively different sectors: manufacturing car parts, assembling, selling cars, etc.) are in a constant struggle with one another to try and grab a higher proportion of the total value added in the entire chain. Here are some examples, from the music industry:
6/ One important thing highlighted in my essay about capitalism is that some links feature increasing returns to scale while others feature diminishing returns to scale:
Are you starting to see a pattern here? Most large, successful capitalist enterprises are those that focus on sectors where you can generate increasing returns to scale (car assembly lines, record labels). On the other hand, those who belong to sectors in which you can't scale...don't scale. As a result, they can't defend their share of the value added and are condemned to live with ever-diminishing margins.
7/ And then there's this additional idea of the 'grip'. It's not enough to dominate one sector with increasing returns to scale. For instance, you can't just assemble the cars without also owning and marketing the brands. And you can't just own the rights to recorded music without also marketing artists to the public. Why is that? Why do you need to be present at two different levels?
One reason is that you don't want a foe with an equal ability to scale off growing somewhere at another level of the value chain—otherwise there's a probability that you will lose the battle for capturing the value added and have to trim your margins as a result. This is what has been happening to Spotify in the music industry: they certainly have increasing returns to scale, but not as much as the record labels, and so the record labels win when it comes to grabbing shares of the total value added. It's not enough to enjoy increasing returns to scale, you need your returns to increase more than at any other level of the value chain. That's how you end up dominating an industry and capturing most of the value!
8/ Another reason echoes my idea of the Southern Side and the Northern Side. It's not enough to enjoy increasing returns to scale if your market position can be wiped out in an instant because of a self-inflicted wound (like Uber in 2016) or if the context changes (as it did for Facebook following Trump's election). Because you never know what will happen to you if things get shaky, it's much more secure to have a foothold at two different levels of the value chain:
This explains the Netflix strategy. When they were all about streaming, they were only present at one level of the value chain. It came with increasing returns, but they were still losing the fight to share in the value added with the big rights holders up the chain. This is why they decided to expand into producing original content. The returns aren't as high, but it makes it possible to have that 'grip'.
Whatever becomes of the entertainment industry, Netflix is walking on two legs now: like us humans, they can adjust quickly and stay standing. Plus, all that original content is an asset that nobody can take from them—unlike users of their streaming platform, who can decide to cancel their subscriptions and flee to Amazon, Hulu, Disney, or HBO in an instant. 
9/ Another idea is the diversity of paths that successful companies follow to arrive at a solid grip. There are four interesting cases that I'd like to mention:
10/ I'm still not sure this kind of thinking is widespread within the tech industry. I suspect the reason is that the concept of an industry value chain sounds very industrial/20th-century and we're all blinded by these discussions that "everything is different now" and that it's all about "ecosystems","platforms", "APIs", "aggregation", "software-as-a-service", even "micro-services".
I agree that those are all important concepts, but I stick to a few very important ideas:
All in all, any business that wants to do capitalism successfully needs to focus on increasing returns; yet the obsession with pursuing those shouldn't come at the expense of getting a 'grip' over the rest of the value chain. At some point you need to integrate that business line even it's not as scalable (Apple Stores, Netflix's original content, Airbnb's building their own hotels) if it can help you tighten that grip over the value chain—and because, as Nivi once wrote,
The best products require unique means of scaling. The delivery of the best products is tied into the product itself. For example, look at Apple's efforts to develop new manufacturing techniques and stores for its products.
---
What do you think? Do you have other interesting examples of businesses that work like this—including ones that I could dig into as part of my "11 Notes" series? Also, I realize that some graphics could be useful to explain the concept of the 'grip', but I'm still struggling with what kind of tool I should use to turn my sketches into neat graphs with circles and arrows. Let me know if you have something in mind!
---
From Normandy, France 🇫🇷
Nicolas