Discover more from European Straits
The Entrepreneurial Age, viewed from Europe
Over 10,000 subscribers
Women and The Family
European Straits #60

Dear all,
We've been working on my book's graphic identity. You can see how things are going in the graphics above and below. And as you'll note, I seized the opportunity to upgrade this newsletter. 🎨
Meanwhile, my firm The Family is about to celebrate its 5th birthday. It's been quite a ride, about which we'll share more (graphic) details soon. But we still have many challenges ahead of us. And among the many fronts on which progress is lagging behind is the place of women in the startup world.
There are impressive women entrepreneurs in The Family, like Shanty Baerhel of Instagram-powered Shanty Biscuits, Hind Elidrissi of Wemind (insurance for freelancers), Anahi Nguyen of L'Habibliothèque (renting fashion), Benedetta Arese Lucini (former Uber manager in Italy) of Oval Money (technology to help you save automatically), and Emilie Bellet of Vestpod (personal finance tips for women). But men still occupy the lion's share of our portfolio, and so we recognize that this is still unfinished business.
At the same time, Europe is witnessing the rise of top female executives in fast-growing tech companies, such as Marieke Flament of Circle; in venture capital, with Marie Ekeland of Daphni; and in tech policy, with European antitrust Commissioner Margrethe Vestager leading the way.
What's more, women have built up an edge in thought leadership, with prominent Europe-based thinkers such as Carlota Perez and Mariana Mazzucato, as well as a string of tough, influential journalists who are at the forefront when it comes to deciphering the current transition. To name just a few writing for the Financial Times alone, there's Sarah O'Connor (employment correspondent), Izabella Kaminska (head of FT Alphaville), and Rana Foroohar (author of Makers and Takers).
Within our team, views differ about how to move forward in this slowly changing context. Some think that we should still be implementing radical measures. Others are discouraged by how much technology seems to be culturally tilted towards men. It is true that in our experience, women have been quicker to bow out when confronted with the harsh world of entrepreneurship. In startups, as in every part of the economy, we have to confront deeply ingrained behavioral differences such as those pointed out by Sarah O'Connor in a recent column about women in the gig economy.
My own view, however, is that progress is going to accelerate in the coming years due to many factors:
In a way, the crisis of the age of the automobile and mass production can be deemed the crisis of men. They dominated the old economy so much that their social advantage might be bound to disappear with it. Now we're entering a new era in which men emerge as frustrated and uneducated (such as Trump and those who voted for him) or hold onto power because they're older (but will soon be fading out).
Meanwhile, women are the ones rising, working harder and climbing up faster. It's a trend well embodied by my cofounder Alice Zagury, CEO of The Family; Erika Batista, our director in Paris; and Annabelle Bignon, CEO of Lion (our Paris-based subsidiary company specialized in professional training). It's high time we all get on board and turn this nascent trend into the pro-women tide that it should be.
Here are other interesting articles on the subject:
Warm regards (from London, UK),
Nicolas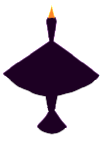 I'm a cofounder & director of The Family. This is a newsletter on entrepreneurship, finance, strategy, and policy. Each week, I'll send insights and ideas related to current events as well as my latest work, including the writing of my new book HEDGE: A Greater Safety Net for the Entrepreneurial Age. If you were forwarded this newsletter and you like it, you can subscribe here.